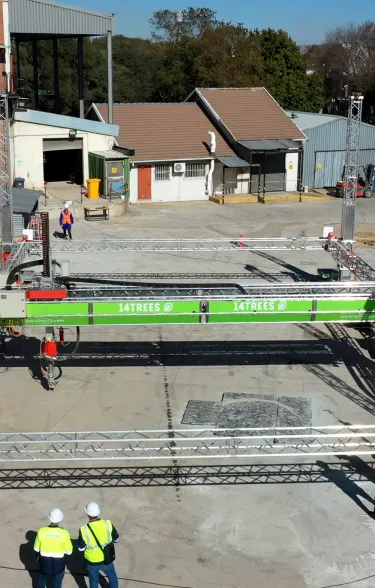 Introducing IROKO, our proprietary construction 3D printing technology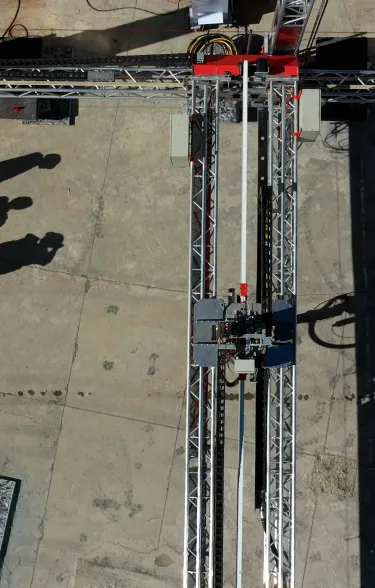 AFFORDABLE: IROKO is 30% cheaper than comparable 3D printers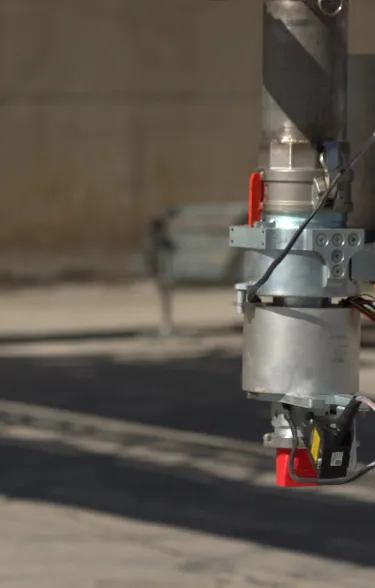 RELIABLE: IROKO includes multiple laser systems that control print quality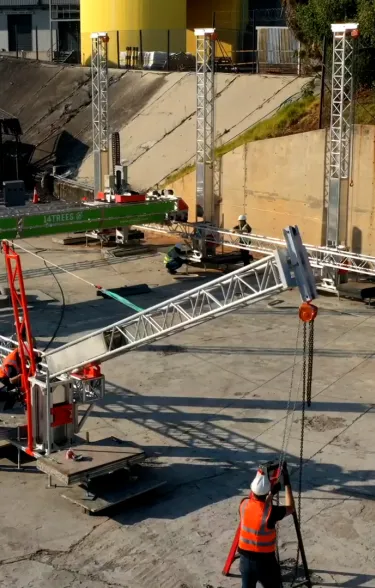 MOBILE: IROKO is designed for easy mounting and transport
 IROKO, 14Trees proprietary construction 3D printing technology
14Trees team is delighted to announce the launch of the IROKO printer, our proprietary construction 3D printing technology! 
We created an affordable, state-of-the-art 3D printer that accelerates access to construction 3D printing. Manufactured in Africa with our manufacturing partner PMSA, IROKO is ready to build everywhere in the world !
More AFFORDABLE

IROKO costs 30% less then comparable printers on the market, with a lower use cost

More RELIABLE

IROKO is equipped with laser systems to control print quality, ensuring perfect print quality 50 times per second

MOBILE

For easy transport and deployment, IROKO is designed to fit into a single container  
About Us
14Trees is revolutionizing the future of construction with its 3D printing technology, accelerating the production and delivery of sustainable buildings. Founded in Africa and scaling up around the world, 14Trees contributes to the delivery of social infrastructure, affordable houses, schools and workplaces that improve well-being, support livelihoods and bring people together.
14Trees is a joint venture company between Holcim, a global leader in sustainable construction solutions, and British International Investment, the UK Government's impact investor.  
Phase 1 of 10 houses was printed in Kilifi, Kenya, with a total of 52 houses to be 3D printed

Each phase will introduce innovations towards greater affordability and environmental performance 

Show house open for visits in Nairobi
IFC-EDGE Advanced Green Certification obtained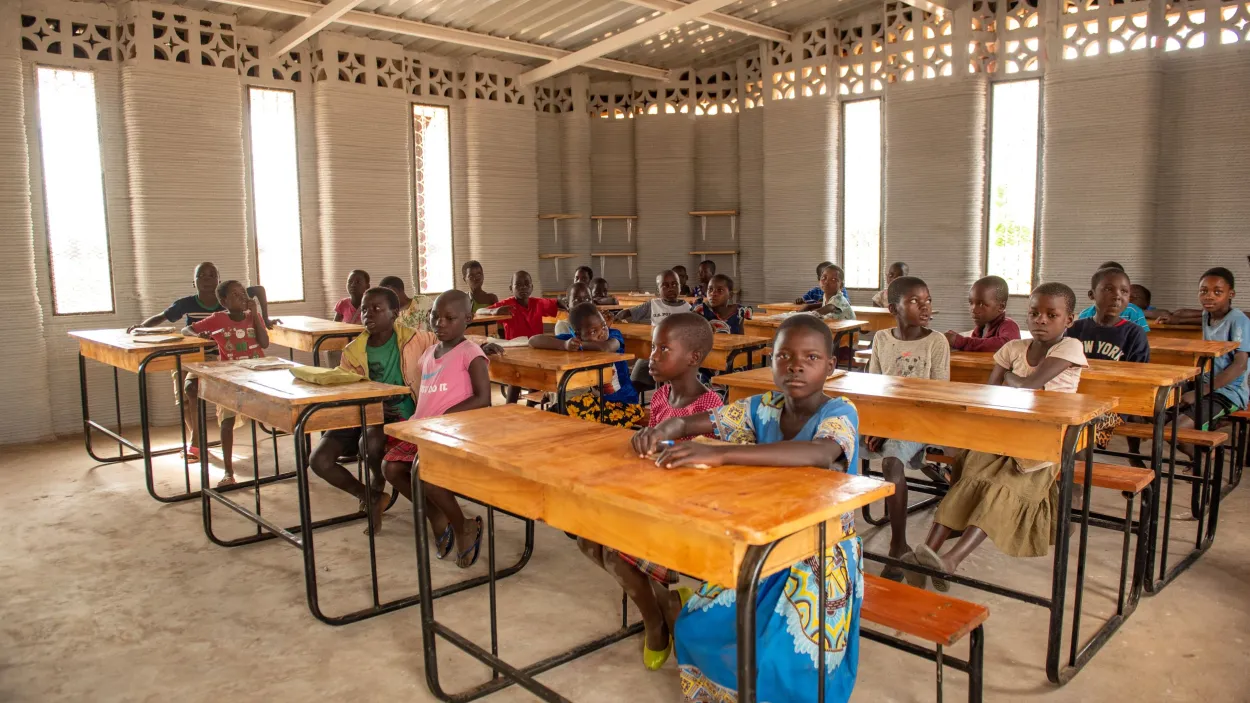 World's first 3D printed school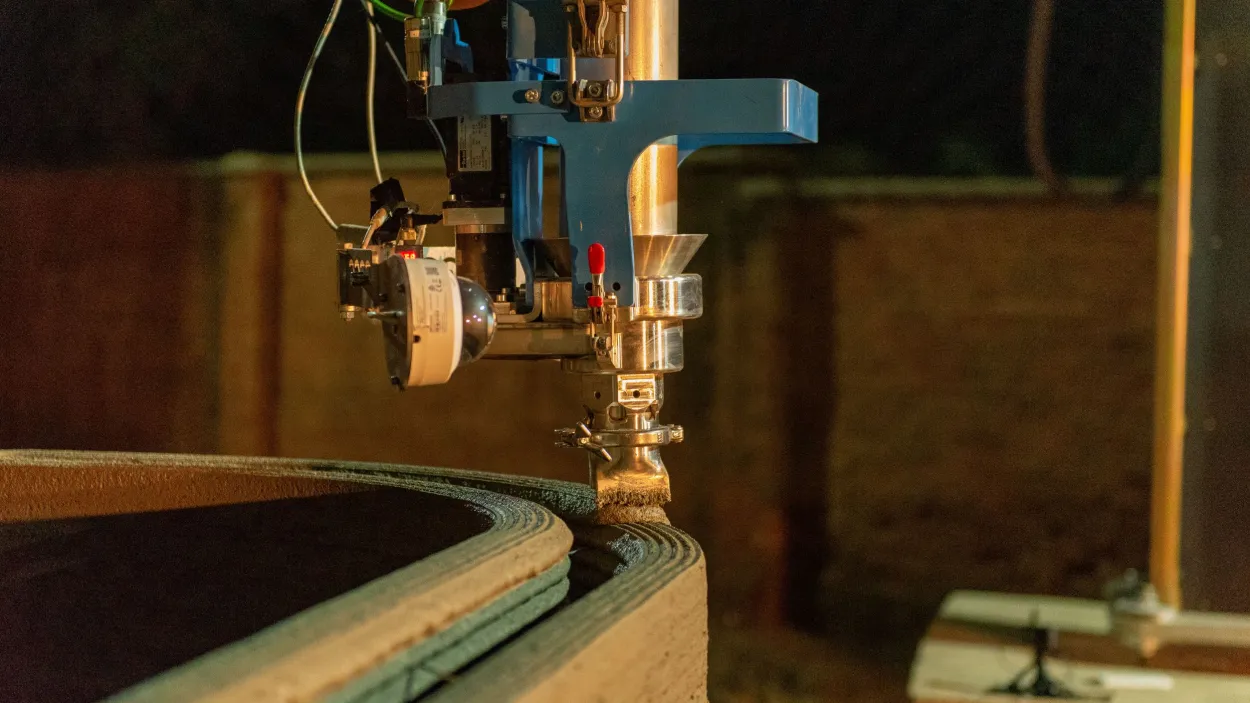 Our 3D printed in action
Our 3D printed delivering the Africa's first 3D printed house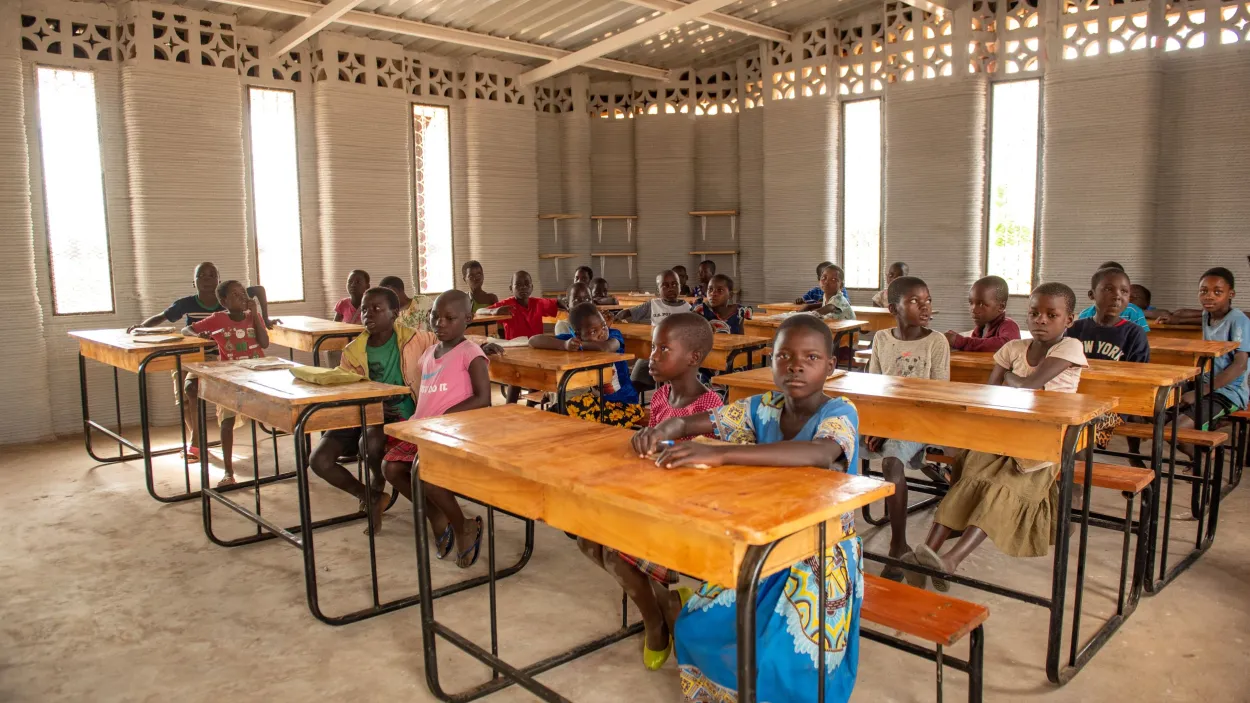 Africa's first 3D printed house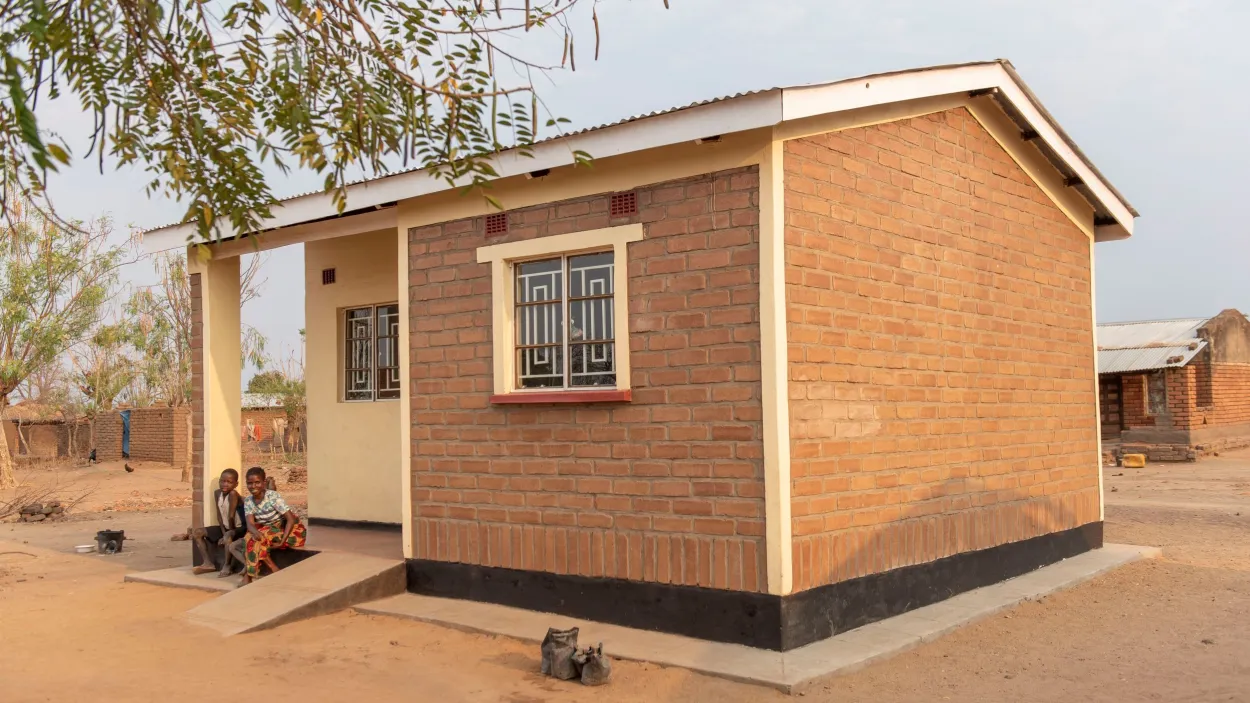 High quality individual homes
A house built with our solution DURABRIC with Habitat for Humanity in Malawi.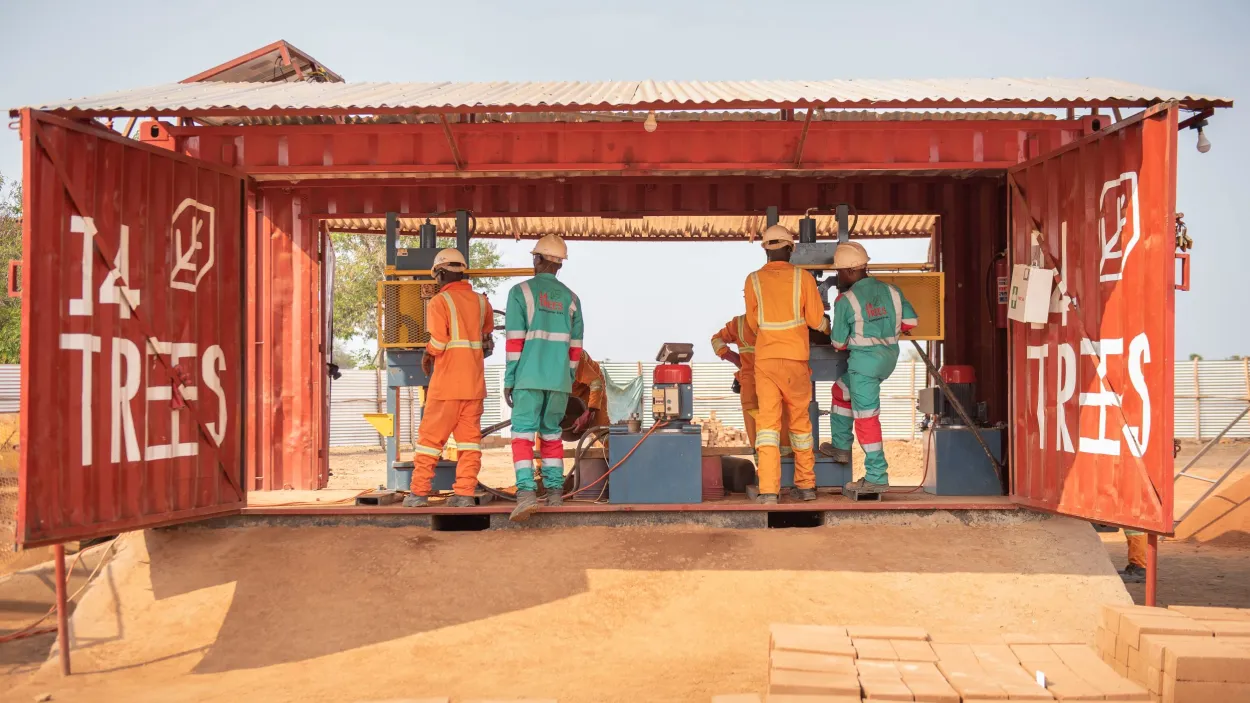 Opening of Durabric Plant
Our mobile plant producing Durabric in rural areas of Malawi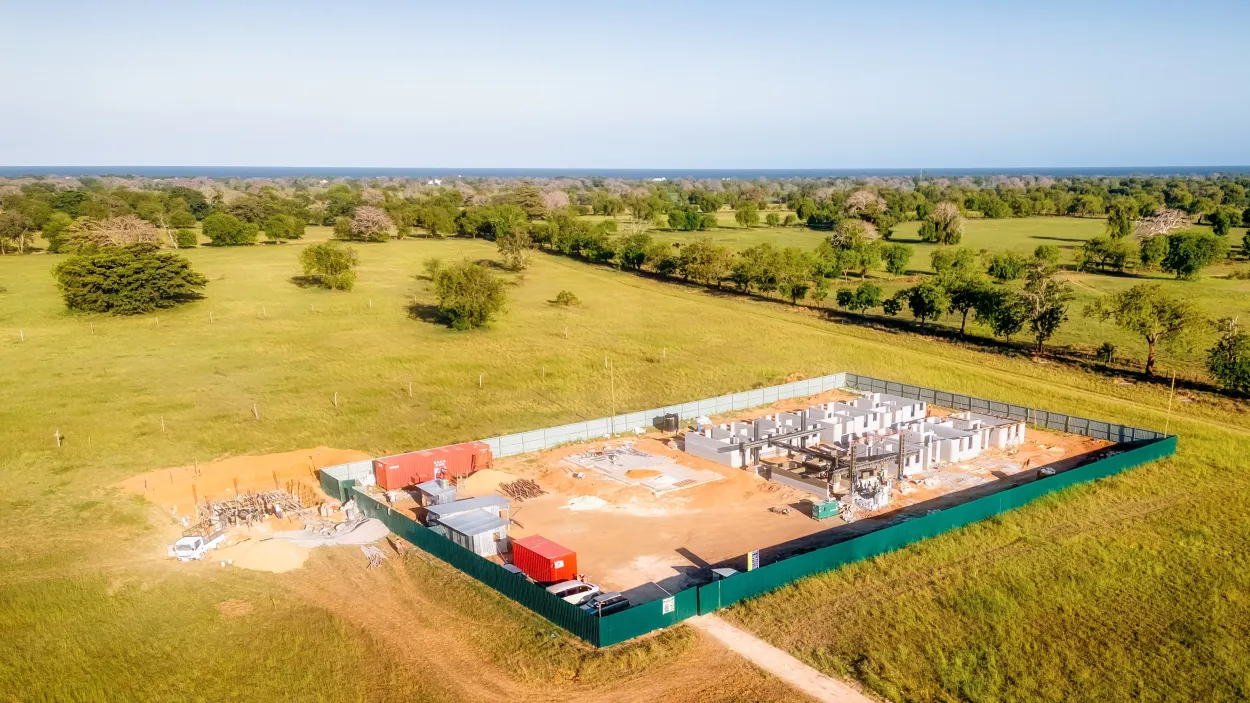 Mvule Gardens in Kilifi, Kenya
Aerial view of Phase 1 completion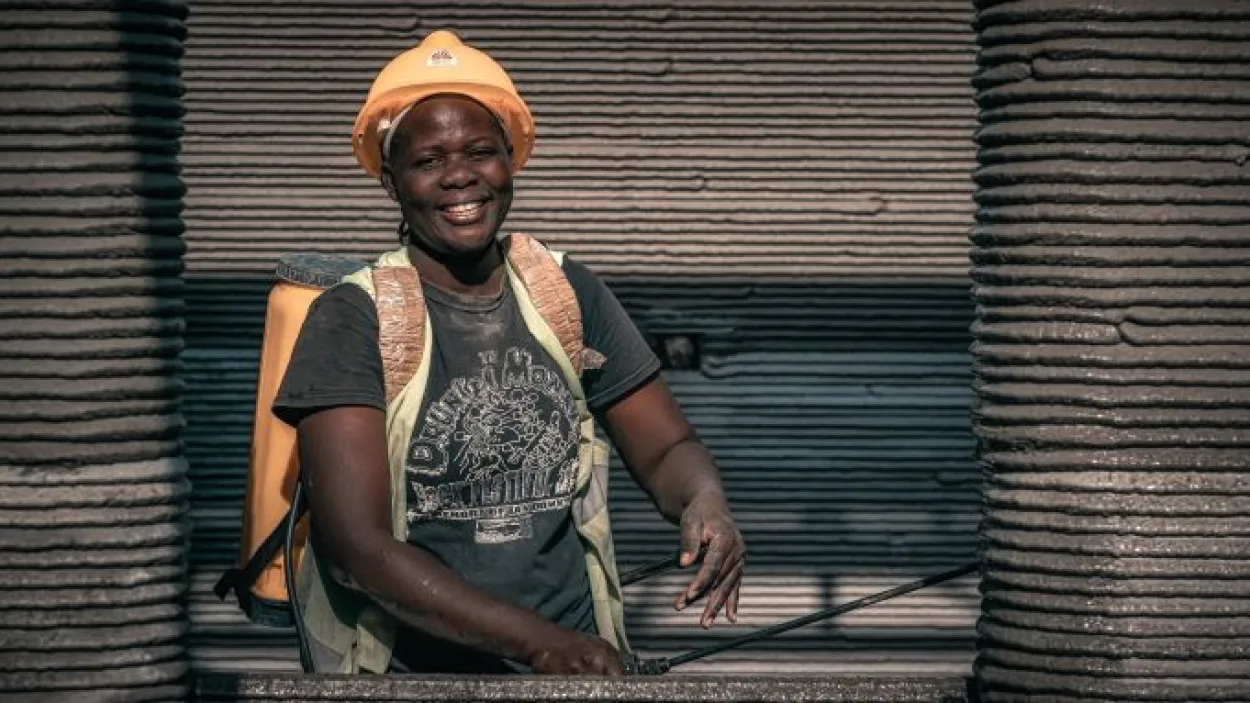 On site with our 3D printing assistants